Jerk Chicken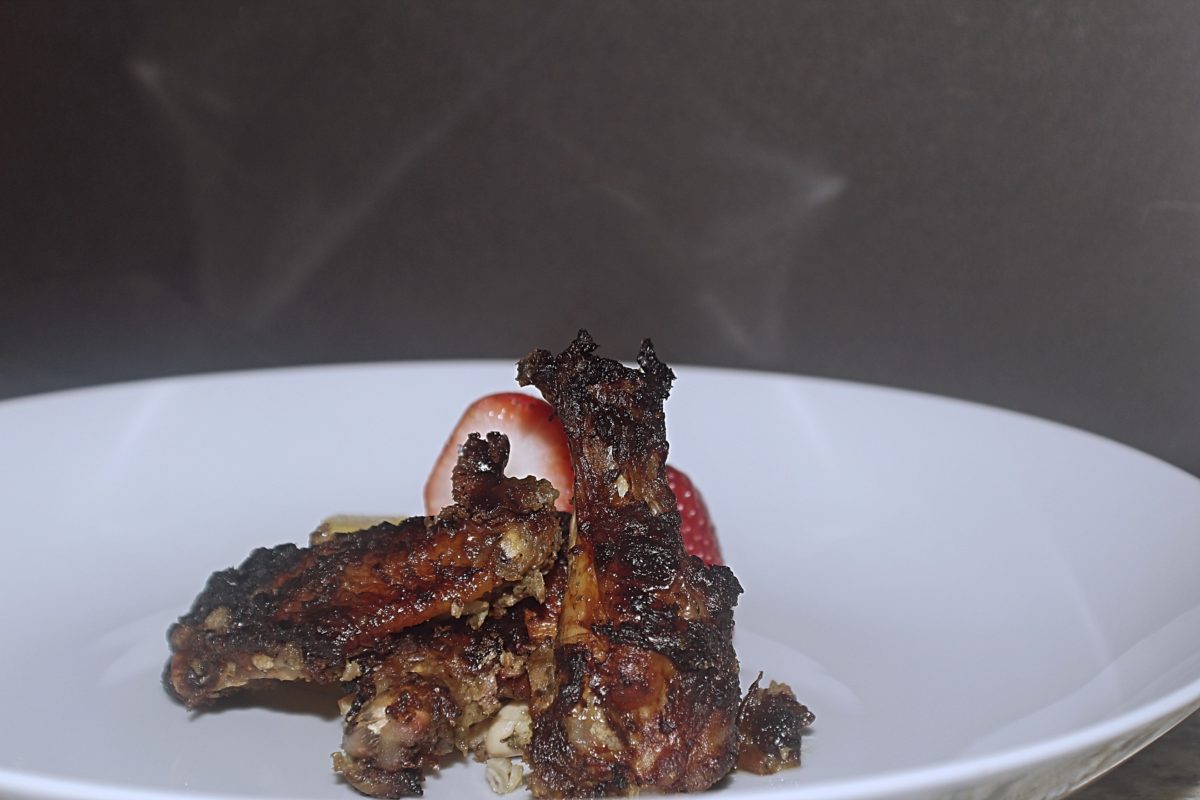 If you want Original Jerk Chicken, try our made from scratch recipe. It takes longer than buying the seasoning from your grocery store, but the result is well worth it! Craig and I love this recipe and we are sure you will too.
Ingredients
I Bunch of green onions, cut into 1-inch lengths 6 quarter-sized slices fresh ginger, peeled 4 cloves of garlic 3 jalapeno peppers cut into quarters 3 bay leaves crumbled 2-tablespoon fresh thyme leaves ¼ cup fresh lime juice ¼ cup of vegetable oil 1 tablespoon ground black pepper 1-tablespoon ground coriander 1 tablespoon of kosher salt 2 teaspoons of ground allspice 1 teaspoon freshly grated nutmeg 1-teaspoon ground cinnamon ¼ cup of brown sugar
---
Directions
In a food processor fitted with the metal blade, combine the green onion, ginger, garlic, jalapenos, bay leaves and thyme and process to a coarse paste. Add the lime juice, oil, pepper, coriander, salt, allspice, nutmeg, cinnamon and sugar and process until combined. You can use immediately or transfer to a jar with a tight lid and refrigerate for up to 2 days. Place the chicken in a rimmed baking sheet and rub all over with the jerk paste coating thoroughly. Set aside to marinate while the oven heats up to 375 F. Place the chicken in hot oven for 25 minutes. Turn the chicken over once after 15 minutes of cooking and continue cooking until the juices run clear, or use an instant-read thermometer inserted into the thickest part of the wing and temp registers 165F. Serve immediately.