I Am Enough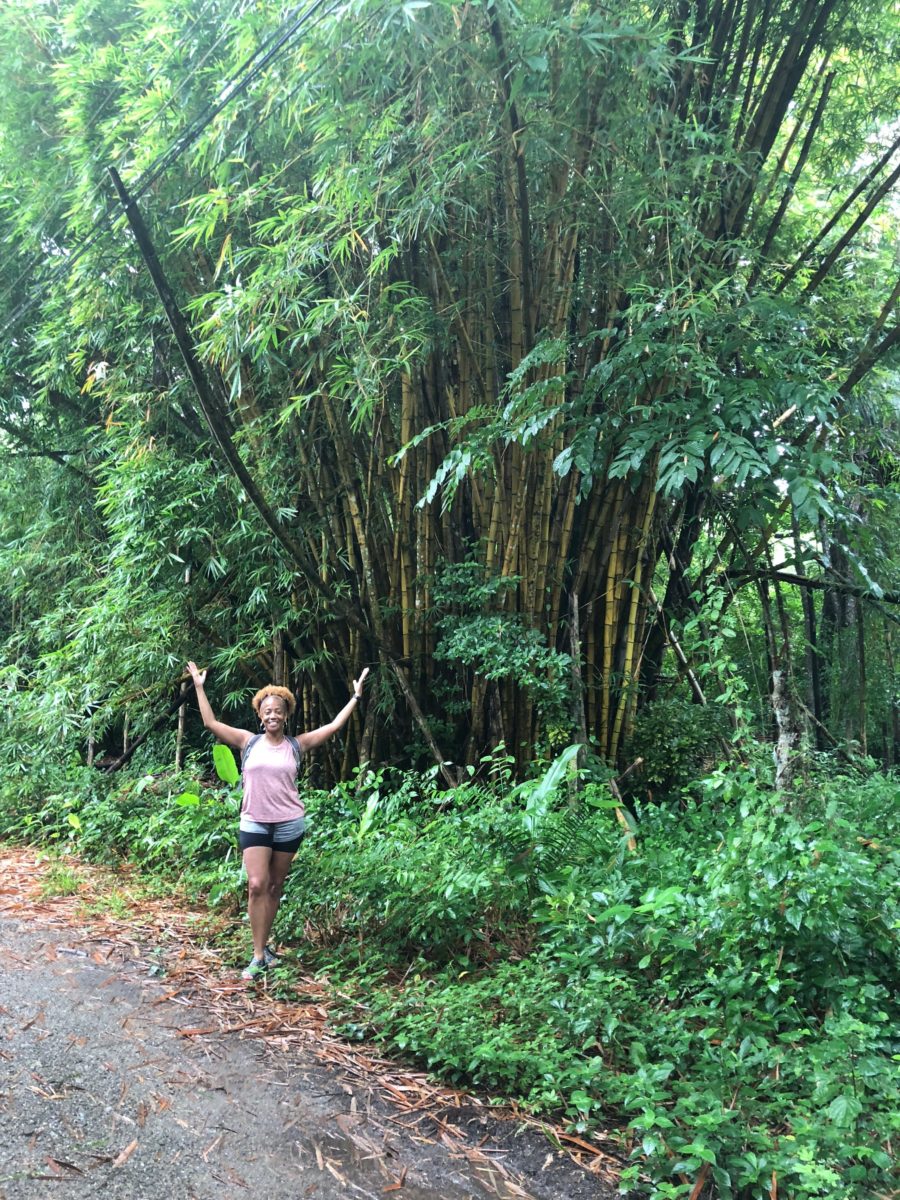 I just came back from two weeks in Costa Rica.  It was fantastic!  I attended two meditation and yoga retreats, directly manifesting the health and wellness I declared in A Year of ME.  The first retreat was at a high-end resort with hundreds of people and Deepak Chopra, and the second was in the middle of the jungle with eight people with Living Life Limitlessly. They both left me with the same essential answer…I am enough. Like most people, I fall daily into some type of self-doubt or insecurity. Mindfulness is the conscious awareness of external and internal environments.  When I talk about mindful eating, it is just one entry point into the realm of infinite possibilities.  Mindfulness is the way to achieve fulfillment in the present moment and erase those doubts and fears.  It's like walking through a doorway into a vast space full of riches like in treasure hunt adventure movies, such as the Raiders of the Lost Ark.  It often follows a righteous journey of twists and turns where you face some type of resistance and descend into darkness.  Then there is a moment of enlightenment where a torch is lit and illuminates a vast cavern full of riches in every form.  Do you see the metaphor?
We are all enough, meaning we have infinite possibilities within ourselves, that just need to be found and then illuminated.  Too intangible? The story of the two janitors helps...
Two janitors work for NASA and are interviewing for a new role.  Janitor #1 is asked, "What do you do?"  The man says with a combination of resentment and shame, "Day in and day out I clean toilets and empty the waste and filth left by others."  Janitor #2 is also interviewed and gets asked the same question, "What do you do?"  The second man lifts his chest and squares shoulders and answers, "I help put people into space to explore the infinite."
Which one are you?
I worked for a restaurant company of "customer maniacs."  Every employee had to explain how they supported the end-customer.  As a Finance person I struggled at first, and then it was plain.…I make sure there are adequate resources to obtain the best ingredients, and maintain the best facilities to delight and feed the world. 
Incredibly, I just realized that UGottaEat is a manifestation of that thought so many years ago!
There are no neutral thoughts.  You are a co-creator of your life.  Every thought produces action or an outcome. Go into internally into mindfulness (present awareness) and to ask yourself…What do YOU do??? How do you serve? What do you manifest?  See how your life situation lines up with your answer.  Be like Janitor #2.  In awareness and mindfulness, there is internal peace, joy, and satisfaction.  It is the divine we all seek.  Then go externally and seek the easiest, most efficient way to get to the doorway that leads to all the riches you seek. It's called finding your flow.
Start with mindful eating.  On your plate and in each bite is the sun and the soil, water, fire and wind, the infinite, the laborer, the farmer, the accountant and so on, and so on.  And if you're lucky, you eat several times a day and have unlimited opportunities to practice your own unfolding.  Mindful eating will open other doors to happiness and well-being.  Just like it led me to Costa Rica and a Year of ME.
Be mindful that at this very moment you have everything within you to succeed.
"Change the way you look at things, and the things you look at change." ~ Wayne Dyer
You are enough.  I am enough.
UGottaEat…so eat Mindfully.