Happy Birthday to Me!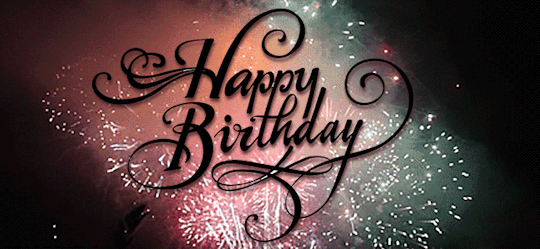 It's my birthday, It's my birthday!  Well it's my birthday season.  As you may know, I turn 50 this year! My favorite Aunt says 50 is the new 30, and 70 is the new 50.  I love it!  Aside from the occasional aches and pains, I'm loving the growth and want to share. So I'm celebrating for the rest of 2018.  If you haven't heard, this is A YEAR OF ME! I am asking each of you, and all of your friends to give me a Birthday gift that will not cost you anything, and will brighten someone's day.  IT WILL instantly make the world a better place. I haven't asked for Birthday or Christmas gifts in years, so this is fun for me.  Here it is…  using your smartphone, please make a 60-second video that shares a positive Daily Affirmation. That's it.  I want to create a simple movement of inspiration on everyday topics that will encourage and inspire.
If you can't think of an Affirmation, a super-duper gift, would be that you choose one from my book, A Year of ME, with 366 Daily Affirmations to inspire you to reach your highest potential of happiness and wellbeing by being Mindful…especially about what you eat. It can come from any day of the year, it doesn't matter.
So please, send me an affirmation.  Here's what we want to do: YES you can share your own personal Affirmations. YES I will share videos on Social Media platforms and encourage you to share too. YES ONLY Positive Affirmations allowed. YES Books and e-books are still available for you to order on Amazon. YES you can go over 1 minute, but please try not to go over 2 minutes. YES you can do more than one. Love has no boundaries♥♥. YES you can do with friends. Yes. Yes. YES!  Let's do this.
This will be the best gift you can give me and to the world.  And it doesn't cost you a cent unless you haven't bought the book already :) .  But don't forget, it's more important to share a positive daily affirmation, and you can actually create your own which is even more exciting. Create affirmations which touch your family, your mentees, your students, coworkers, your spouse, anyone and everyone.  Or you can just encourage yourself.  Amazingly, that's typically the most powerful, and has the most reach and potency.
Send an affirmation that will encourage those who are suffering.  Share for those who need a word of inspiration, a confidence boost, or maybe just a "you-got-this!"  It will have meaning for someone.
We will start sharing the videos immediately.  My birthday is actually February 29th.  Leap Day, which doesn't come this year on the calendar, but is celebrated multiple days every year.  None of that even matters, because as I mentioned, I'm celebrating 50 all year long. It's a Year of ME.
There are so many sad and troubling things happening in the world right now.  The world needs some real Love Sweet Love.  Let's collectively focus on the positive and take Love and Positivity viral.  The Universe can only support this. No Complaining.  NO bellyaching.  Put on those Rose-Colored glasses and spread a little harmony.
Here's how you can share: -- Email your video to media@ugottaeat.com and we will post for you. -- Post on your favorite social media and tag me #tonyakinlow with a Happy Birthday shoutout. -- Ask your friends and family to submit as well. -- Other hashtags to use: #AYearOfME #DailyAffirmations #Wellbeing #WellnessSeekers #TonyaTurns50 #LoveAndPositivity
Love Mindfully.
Tonya