Fear No More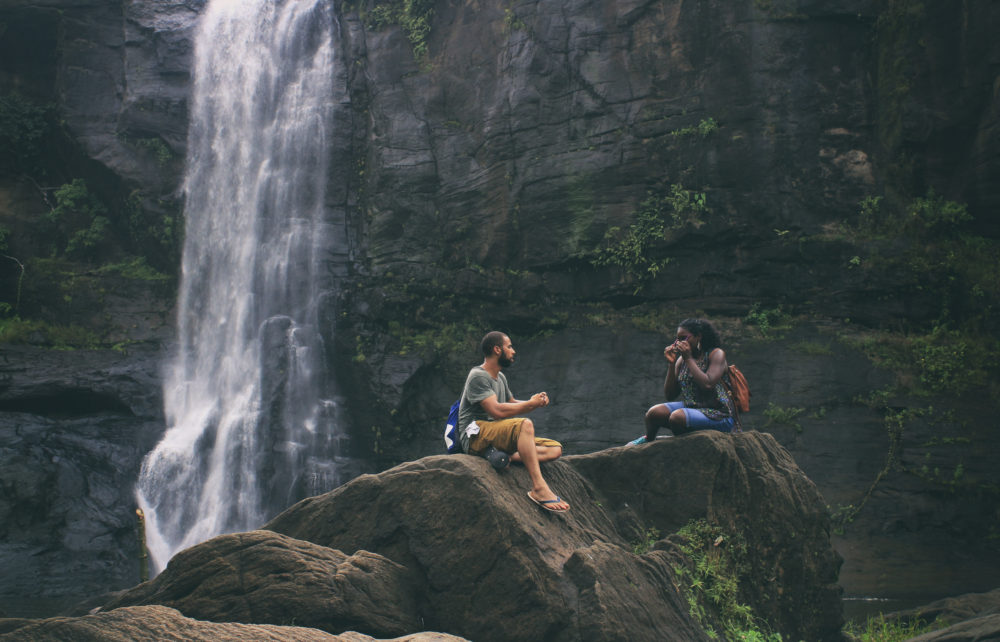 Take this test… The goal for all of us is a fearless life.  That's it.  Without fear you can go boldly forward and create the life you desire. The sky is the limit. I am discovering that this only works for those who take audacious action despite the risk of failure or embarrassment.  Soooo, I am going to test this.
Remember in the Raiders of the Lost Ark where Harrison Ford had to take a step off of a mountainside when it looked like a deep canyon? He needed a miracle. He took that step, and a bridge actually appeared and supported him.  It was camouflaged and he did not have the lens to see it. He was forced into a decision through his fear. This is a Hollywood, yet profound depiction of this Law… when you face fear, you can create the life you want. It means, be afraid but do it anyway.  The definition of courage.  That's it.
I'm performing a test and proving this law.  Maybe it will provide the evidence you need to test something in your own life.  We can do it together. My goal is to create a community of like-minded individuals who are seeking to help the world by focusing on the wellbeing of themselves and others.  Wellbeing encompasses mind, body and spirit. My channel is mindful eating.  What's yours?  Maybe it's fitness, inspiring others, education, eliminating toxins, weight management, or eradicating domestic violence, sexual abuse, drugs, guns or climate change.  The list is endless.  Whatever it is, there is power in connecting causes through collective energy.
My request is that you decide to be a Wellness Seeker and actively help engage others in this conversation.  If you're big on social media, then share this on your pages.  If you like these blogs, then forward them every week to whoever might enjoy and subscribe to my youtube channel here.  Speak wellness into your own life by talking about wellbeing with your friends.  I don't care how much technology is out there, I believe that word of mouth is still the best for the most meaningful dialogues.
If you are worried about people calling you a health nut or a new ager, then that's fear.  Let it be theirs, not yours. If you want to change the world, then press on.  When you are happy and well, it impacts every area of your life.  A sick person focuses on their own survival.  A well person helps others.  It is in your own self-interest to improve the collective wellbeing and make the world a better place. Fear? No More.
Wellness Seeker:  One who pursues personal wellbeing in any form with the intent of positively impacting the world, and ultimately experiencing their own happiness in the process.  And it is a process.
Help me test the law that pushing against fear allows you to achieve your dreams.  I need to find 1,000 raging fans for wellbeing because that's the tipping point that makes an exponential impact on the world.  So help me feed the world not just food, but a wellness mindset.
And so it is.
"Ask and it will be given to you; seek and you will find; knock and the door with be opened to you."  Matthew 7:7
Leave a comment or feel free to send me a note directly to tonya.kinlow@ugottaeat.com.  I'd love to have the conversation.  And don't forget to share!
#UGEWellnessSeekers
UGottaEat…so eat mindfully.